Outdoor garden design.
Quarantine and COVID-19 have made gardens more desirable than ever being that we are limited in our outdoor activities and social life. This is why I want to share some simple ways to revamp your garden.
Deck It Out
Garden's are both fun and relaxing, so why not create a space that allows you to enjoy the experience.
When you're looking to build a sitting area, find things that bring comfort, but also pulls upon your personality.
Whether that's a simple bench with plush and decorative pillows or antique metal chairs, each brings a different look.
Personally, I would recommend taking a look at what Violet Grey Decorative is doing.
They're adding antique metal chairs to provide a vintage aspect, which is a beautiful touch to a garden.
No matter what you want your garden to look like, Violet Grey Decorative can do just that. Whether it's vintage pots, or sitting areas, they help to transform your garden overnight.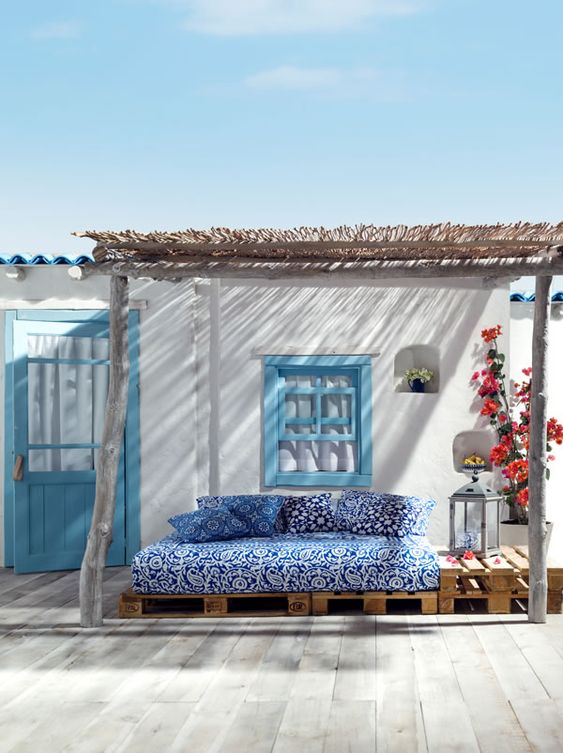 A Mediterranean Oasis.
Use Outdoor Elements
Elements help to coordinate the overall look and the feel of your garden.
You can do this by incorporating gazebos, koi ponds, and clay pots.
Gazebos provide a place for social gatherings, while koi ponds bring peace and tranquility.
Adding different elements helps your garden become a place where you can create memories.
Check Your Ambiance
Gardens are meant to provide a calm ambiance. For night time, lights can help with that also.
Adding lights can help spotlight the architectural features of your home while creating a cozy and intimate space.
Lanterns with candles for example are a great way to create that intimate and cozy atmosphere you're looking for.
Another example of how lights can be used is through spotlighting, which captures your garden as a whole, while enhancing the beauty of it even at night.
Incorporate Long-Lasting Plants
No matter where you live, choosing long-lasting plants helps to keep your space looking picture perfect.
When it comes to choosing plants for your home, though, keep the climate in mind.
Check with your local nursery for the plants that are best for your area.
This helps to save you both time and money by not having to redo your garden each year.
When you're selecting plants, try to play with different heights.
Whether you're hanging pots from a gazebo, or incorporating ivies to grow along the architecture of the home, these help to showcase the natural exterior of your property.
---
Are you looking to remodel your home, office or restaurant? Let's see if we are a good fit! Check out my portfolio and schedule a consultation.
Posted in Decor, Interior Design, Lifestyle on Jun 16, 2020