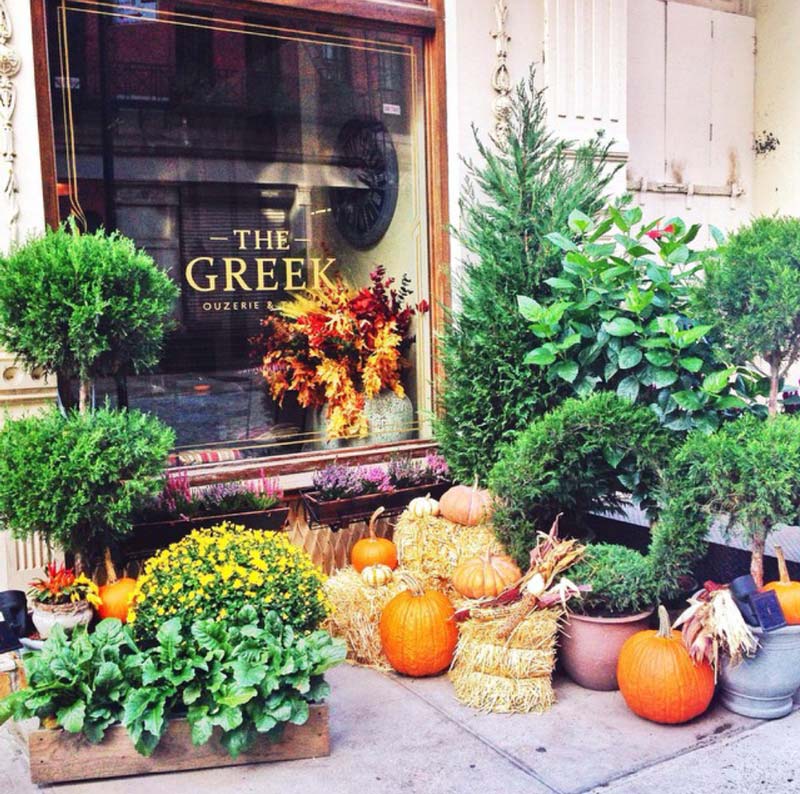 Exterior of the Greek restaurant, decorated for the Fall by Anastasios Interiors
In September, whether people are returning from a vacation or saying goodbye to a hot summer in the city, they're in the mood for fall.
They're excited to spend chilly evenings with their loved ones after a busy summer, and they want to do so in an inviting, cozy environment.
Just like the best chefs change their menus to showcase each season's ingredients, restaurants should adjust their decor to reflect the time of year. Your regular guests will notice and appreciate the difference, while new ones will be drawn in.
Here are a few simple ways that I help my restaurant clients update their spaces from season to season.
1. Complement the style you're already working with
Interior of the Greek Restaurant decorated for the Fall by Anastasios Interiors
If the design is rustic and traditional, like at my client The Greek, I'll layer in more warm, earthy colors like bronze, browns, and reds.
For the holidays, I'll bring in natural elements to complement the wood that's already there, like pine garlands, cranberries, and poinsettias. I
f you're working with a space that's modern and bright, keep it simple by switching out white linens for warmer cream colors. They'll enrich the room without clashing with the aesthetic that's already there.
2. Light scented candles
In the fall, I like woodsy and spiced scents. As winter approaches, use pine- or ginger-scented ones to evoke a festive environment.
Just be sure to keep scented candles by the entrance — that way, they'll make an inviting first impression without clashing with the smell of the food.
3. Feature seasonal plants and flowers
Greek restaurant, decorated for the Fall by Anastasios Interiors
Calla lilies, dahlias, and chrysanthemums all bloom in the fall and are a refreshing change from summer's ubiquitous peonies and roses.
At The Greek, I like to bring in branches with preserved red, brown, and orange leaves, too.
4. Play with lighting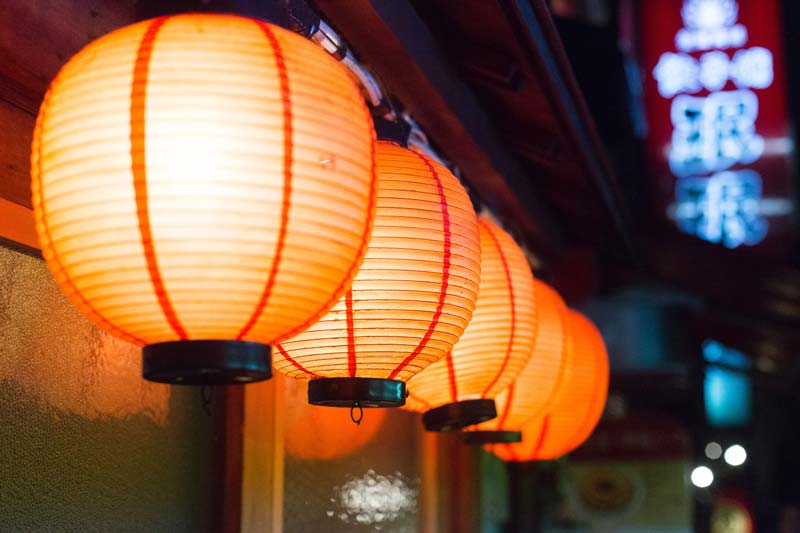 People lament the shorter days, but dark, chilly evenings can be more romantic than depressing if you set the right mood. Lower the lights and turn on the fireplace if you have one. When the temperature drops, I like to swap out clear votives for rustic red ones that give off an amber glow. It makes each table feel intimate and cozy.
How are you sprucing up your restaurant for Fall?
Do you have any special touches and decor accents that you incorporate at your restaurants for your guests in the fall?
Don't be scared to switch things up a little bit for the different seasons to keep it exciting and fresh for your guests everytime they visit.
---
Are you looking to remodel your home, office or restaurant? Let's see if we are a good fit! Check out my portfolio and schedule a consultation.
Posted in Decor, Interior Design on Sep 20, 2019